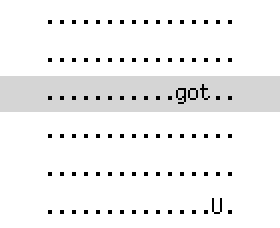 I'm trying to work out what happened to someone's disk. This is one of a rotating pair of external drives used to backup an Ubuntu laptop. One of the pair, Backup 2, failed to mount the other day. I confirmed the problem and ran a backup to Backup 1. I now think that may have been a mistake, but we'll see.
I tried fsck from the administrator account with no result, but noticed along the way that Backup 2 is seen as a single exFAT partition, which seems a little odd as I'd have expected ext3 or ext4.
Switching over to an OSX laptop where I have a better range of tools to hand, I can confirm that it reads as GUID/exFAT. But a look at it with a sector editor is puzzling. I see nothing in sector 0. Moving on to the sector 1 I have what looks like an EFI header so that should be fine. Sector 2 seems to be part of the same system. And I went back to 0 but this time scrolled down. That helps.